Most Romantic & Adventurous Mykonos Honeymoon Options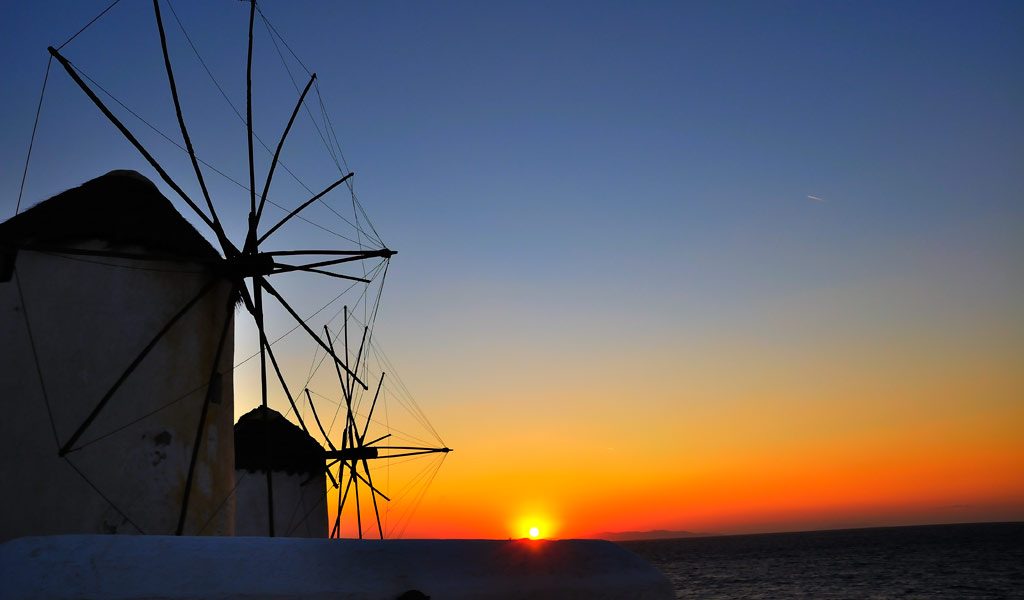 Although not as popular a Greek honeymoon destination as Santorini, Mykonos is still a top-ranking destination for newlyweds. Exotically charming and irresistibly beautiful, Mykonos, Greece, is a honeymoon island like no other. Expect to fall helplessly in love with bougainvillea-lined cobbled streets, whitewashed houses with blue windows, colorful mansions whose balconies literally hang over the water, and sublime backcountry tracks. Not to mention the pristine beaches that are kissed by the cerulean Aegean Sea.
No doubt, a Mykonos honeymoon is a once-in-a-life experience worth adding on your bucket list! With an alluring cosmopolitan flair and an exciting party atmosphere, a Mykonos, Greece, honeymoon combines the Mediterranean hypnotism with the most idyllic sunsets and the most romantic views of the shimmering Aegean. At the same time, the Queen of the Cyclades offers a wealth of Michelin-star restaurants, family-run taverns, boutique hotels, luxury mansions, hip bars, and designer shops for VIP holidays. Hold hands with your partner and start the new page in your life by strolling the maze-like paths of the scenic Mykonos Town or visit the picturesque Little Venice neighborhood with the distinguishing two-story medieval houses that ooze an air of nonchalance and romance to witness the most heart-stopping seascapes and panoramas of the setting sun behind the raging aquamarine-shaded sea.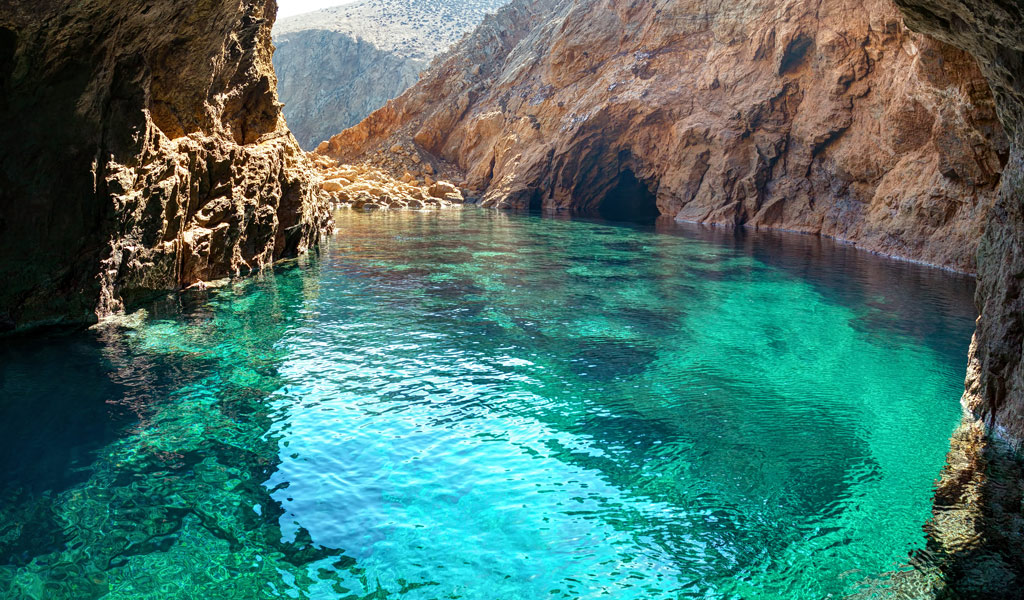 For the adrenaline-seeking bridegroom
If you choose to spend your first days as a newly married couple with an adventurous Mykonos honeymoon, rest assured you will be spoilt for choice. From diving and scuba diving to kitesurfing and wakeboarding, you have lots to choose from. PADI instructors conduct sessions to help beginners get the hang of it so that they can enjoy exploring the flourishing reefs, the shipwrecks, and the other gems that lie below the surface of the water. Among the most preferred diving spots are Agia Anna, Kalo Livadi, Tragonisi, and Lia Bay caverns.
That aside, lots of sublime coves await to be discovered and shelter your love for one another for a little while (or for as long as you wish!).
Even a simple private helicopter ride over the Island of the Winds or a wine-tasting trip can turn into an action-packed endeavor. You just need to select the Mykonos tours that best fit your particular needs and requirements!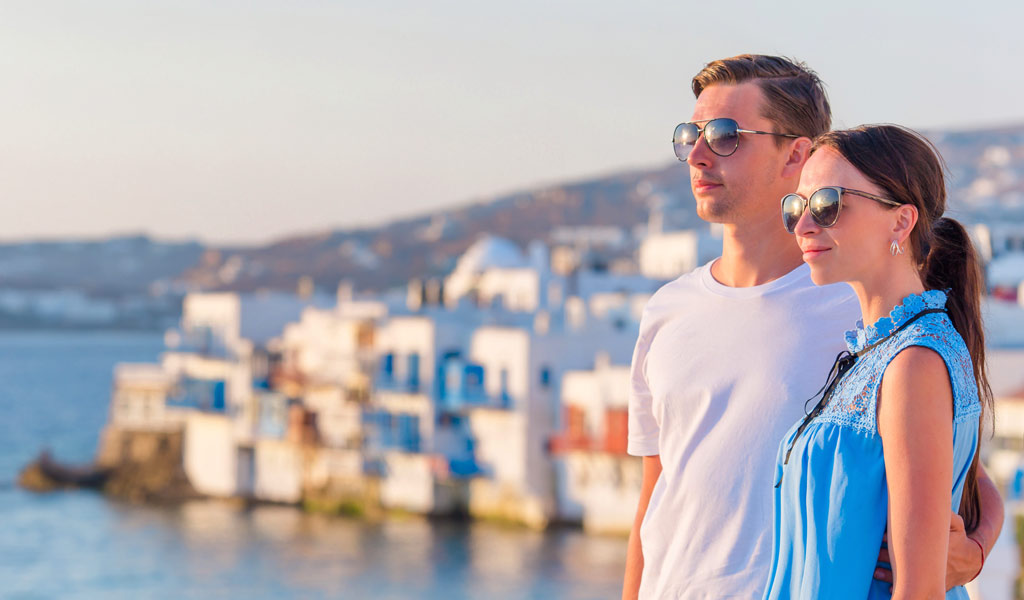 Most dreamy things to do as a newlywed
Besides strolling the labyrinth streets of Mykonos Town, your Mykonos honeymoon can be enriched with things like visiting the 16 whimsical 16th-century windmills high on the hills or any (or all!) of the sandy beaches that adorn the coastline. The vistas you will get from this spot are beyond belief.
Some of the most amazing shores that have gained world fame for their natural beauty, party feeling, and loyal celeb following are Platis Gialos Beach, Paradise Beach (renowned for its loud thrashes and parties), and Psarou Beach (lots of upscale Mykonos honeymoon hotels are located here). For shores off the beaten path, do consider Paraga Beach and Agia Anna, which will allow you to just lie in the sun with nothing but the sound of the waves splashing to the shore. Fancy swimming with your birthday suit? Panormos beach is your spot. As for gay couples, Elia is one of the most fab options.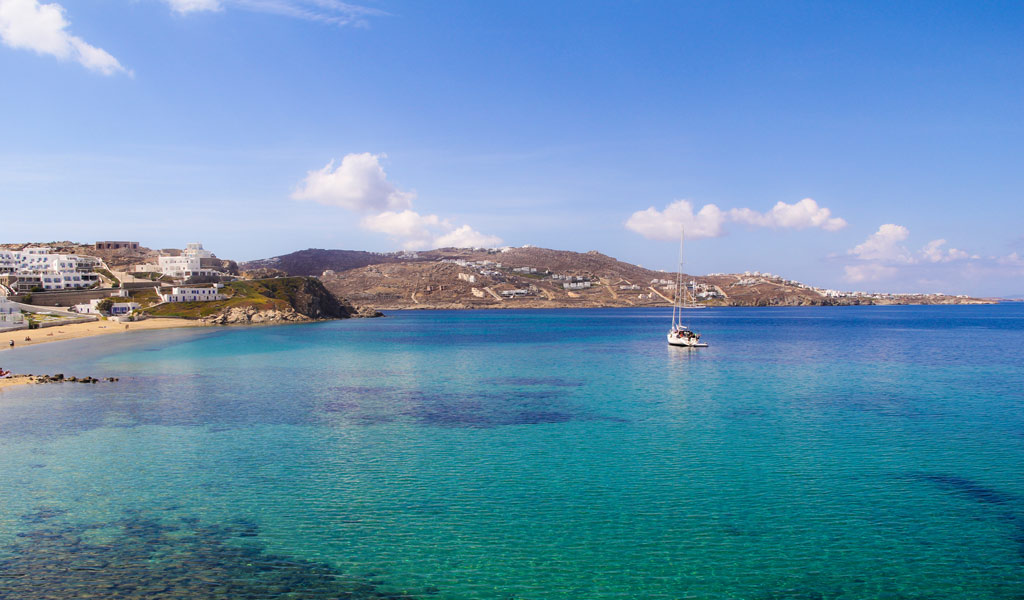 Apart from heavenly Mykonos beaches, your Mykonos honeymoon can include authentic Greek experiences. Touring, for instance, the uninhabited ancient city of Delos and now UNESCO Heritage Site of Delos island (less than half an hour's boat ride from Mykonos), with the imposing Doric temple ruins and renowned Terrace of the Lions statues, among others, will be a delight for sure. Or, why not, take a traditional Greek cuisine cooking class!
A truly awe-inspiring site in the Old Town is Panagia Paraportiani (aka Byzantine jewel) that dates back to the mid-1400s. the four-level chapels featured there are a marvel on their own and something certainly worth seeing with your significant other during your Mykonos, Greece, honeymoon.
Other Mykonos honeymoon things to try are shopping along the high-end Matogianni Street, with the designer boutiques, the supreme bars, the luxury accommodation, and the art galleries that have turned the place into every art-enthusiast's and shopaholic's hot-spot. Also, a catamaran tour along the other Cyclades islands, including Rhenia, Paros, Naxos, and Santorini or a spa massage treatment will give your holidays a touch of luxury and pampering.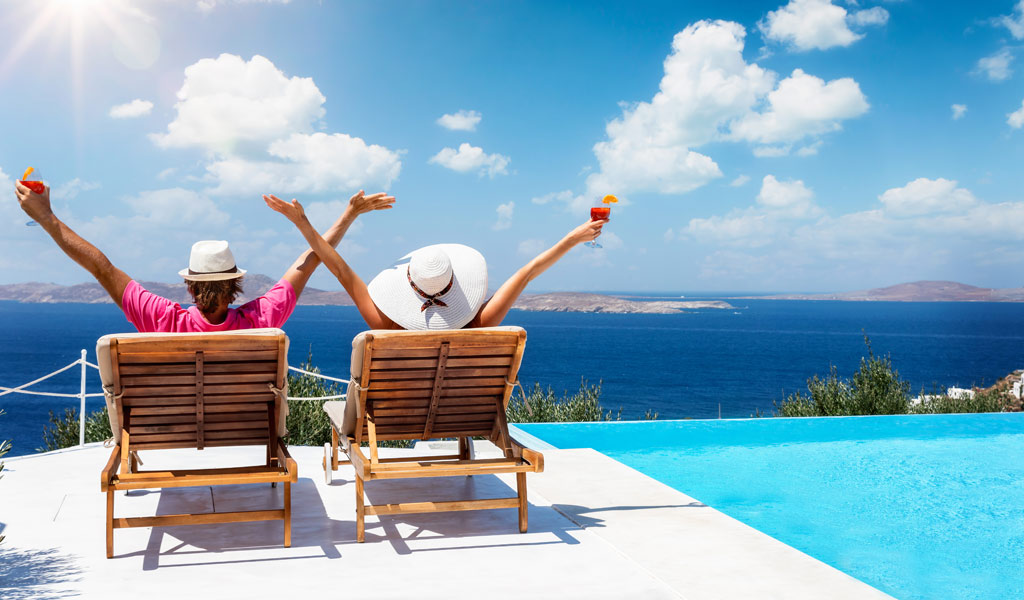 Mykonos accommodation for newlyweds
Most of Mykonos Town hotels provide lavish honeymoon suites with a full range of services and amenities for your complete satisfaction. Other than that, you may also consider a more private or secluded option, such as an elegant villa perched on a hillside.
When to visit Mykonos
Relish all the privacy you need on your romantic retreat away from the bustling crowds between mid-September and mid-October. The weather is still quite pleasant, and the sea is warm enough to take a dive. The same applies to the spring season (May until late June), where the rates are much more affordable too. Check out our guide to help choose the best time to visit Mykonos, depending on the type of Mykonos honeymoon you have dreamed of!