Paraga Beach
Location: Southwestern Mykonos Greece
Paraga Beach Mykonos | Mykonos Beaches
Escape to the beating heart of Mykonos, where the white sand of Paraga Beach sparkles like diamonds and the turquoise waters dance with the sun.
A perfect blend of relaxation and exhilaration, this south-side gem is a feast for the senses, offering breathtaking views of the neighboring islands of Paros, Naxos, and Delos.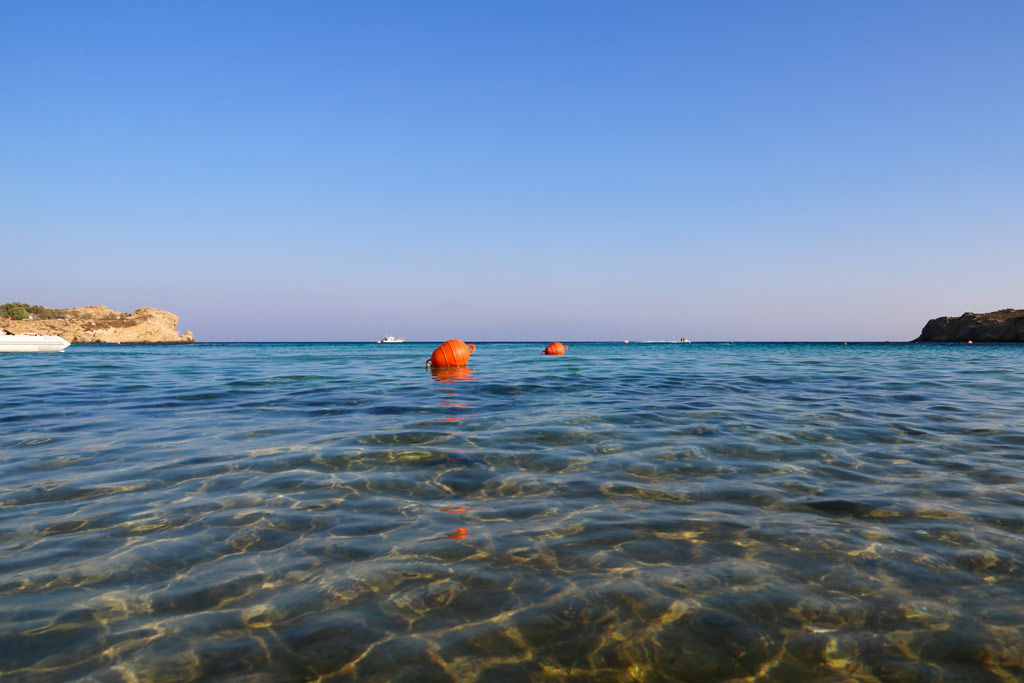 Discover the soul of Mykonos as you sink your toes into the soft sand and feel the island's vibrant energy pulse through your veins. This idyllic shoreline, comprised of two charming sandy beaches divided by a headland, is a playground for the young and the young at heart. From water sports and beach clubs, to delicious food, cocktails, and dance, Paraga Beach in Mykonos is the ultimate destination for an unforgettable vacation experience.
Top selection of hotels in Paraga, Mykonos
Paraga Unveiled: Rhythms of the Sea, Melodies of Life – Where Tranquility Meets Vibrancy on the Shores of Mykonos
Let yourself be carried away by the rhythm of the sea and surrender to the island's unrivaled beauty. Paraga is one of Mykonos' most beloved beaches and for good reason. This intimate hideaway is nestled next to the legendary Paradise party beach and is easily accessible by bus, making it a convenient and attractive option for visitors.
As you explore this beach, you'll find a mix of crowds, each adding its own unique flavor to the island's vibrant atmosphere. On one side, enjoy a peaceful sunbathing experience while, on the other, immerse yourself in the energetic and lively ambiance of the organized taverns and lively music. This is a place where the sounds of laughter, clinking glasses, and the beat of music fill the air, creating an electrifying atmosphere that never fades away.
For a true taste of Mykonos' glamour and sophistication, be sure to visit Scorpios Mykonos, a glittering beach bar that cascades over the rocks on the right side of the beach. This exclusive hideaway, known for attracting the island's most famous guests, offers a unique and unforgettable experience with its breathtaking design, first-class entertainment, and unbeatable energy.
Reach Paraga Beach in Mykonos with ease, as it is only a 15-minute bus ride from Mykonos Town, or a leisurely walk from Paradise Beach. You can also arrive by water taxi or motorbike, with plenty of parking options available for those driving their own vehicles.
The beach is well-equipped with sunbeds and umbrellas for rent, making it easy to bask in the sun, while the shallow shoreline is perfect for families with young children to play in crystal-clear waters. The surrounding area offers a variety of accommodations, from budget-friendly rooms to let, to luxurious hotels and apartments, as well as a scenic campsite for the adventurous traveler.
So, come and embrace the magic of Paraga Beach in Mykonos, where the sun never sets, and the night is always young.
Where to stay in Mykonos
All around the picturesque settlements of Mykonos Greece you will find great Mykonos Hotels appealing to your taste and requirements. There are Mykonos spa and beach hotels for those who wish to take some wellness treatments during their vacations. There is also a good deal of Mykonos Hotels offering from honeymoon suites to roomy apartments, sophisticated studios for two, luxury villas and fully equipped hotel rooms for rent in Mykonos Greece for all tastes and budgets!
Visit & Stay
Whether you are travelling with friends, family or your significant other, 'Mykonos Hotels' aims to satisfy every discerning holidaymaker.