Mykonos Weather, Climate, Temperatures, Weather on Mykonos Island Greece
Mykonos weather is very pleasant all year round, making it a wonderful holiday spot whichever season. The climate in Mykonos is quite dry and hot in the summer and mild in the winter. The Cyclades Islands rarely see rainfall and are rather bear of vegetation and this is true of Mykonos, as well. Consequently, according to the Mykonos climate, any humidity is due to the fact that it is an island.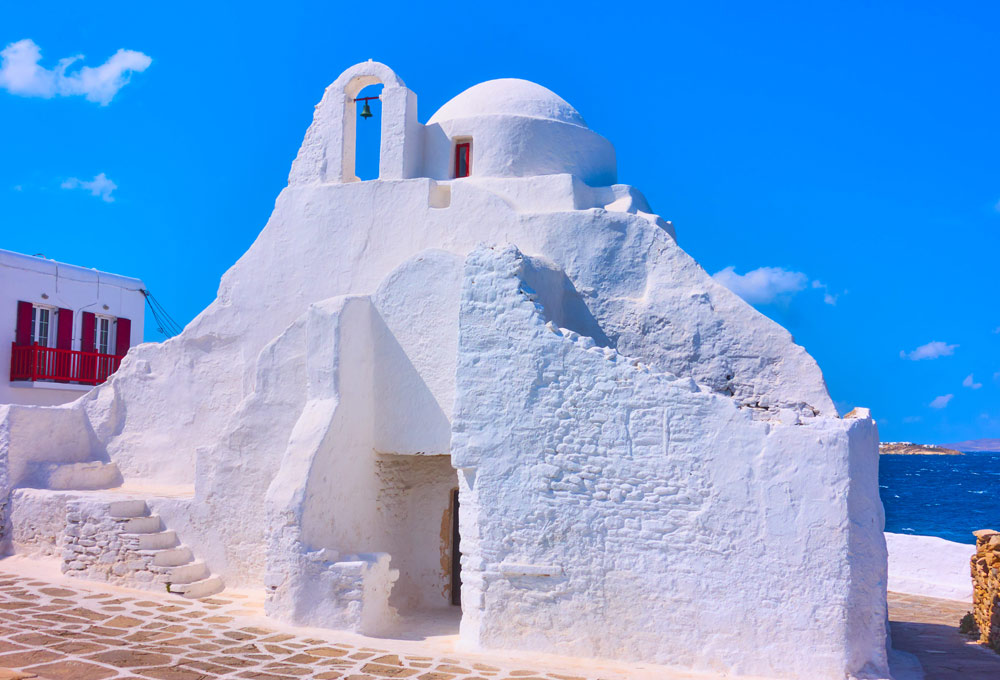 The weather on Mykonos Island Greece is sunny and warm from spring to mid-autumn. Winter temperatures in Mykonos range from 5°C to 15°C, while April and May are characterized by typical spring Mykonos weather, with temperatures ranging from 15°C to 23°C.
June, July, August and September are the months of the high tourist season, when thousands of visitors hit the beaches. Mykonos weather is perfect for this activity, with temperatures ranging from the low 20s to the low 30s. As autumn comes round, the weather in Mykonos Greece reflects the season, as temperatures are between 7°C and the high teens. Mykonos is an island in the middle of the Aegean Sea and is exposed to winds that come off mainland regions. In spring, the Sirocco wind blows from Africa and in the late summer months, you can feel the northern Meltemi wind.
Where to stay in Mykonos
All around the picturesque settlements of Mykonos Greece you will find great Mykonos Hotels appealing to your taste and requirements. There are Mykonos spa and beach hotels for those who wish to take some wellness treatments during their vacations. There is also a good deal of Mykonos Hotels offering from honeymoon suites to roomy apartments, sophisticated studios for two, luxury villas and fully equipped hotel rooms for rent in Mykonos Greece for all tastes and budgets!
Visit & Stay
Whether you are travelling with friends, family or your significant other, 'Mykonos Hotels' aims to satisfy every discerning holidaymaker.