Mykonos Nightlife
The Famous Cosmopolitan Greek Island
Mykonos Entertainment & Nightlife
Mykonos Nightlife, Entertainment in Mykonos, Restaurants, Bars, Clubs, Cafes, Beach Bars in Mykonos Greece
If you were forced to choose one thing that characterizes Mykonos the most, what would it be? Well, its superb nightlife, of course! There is perhaps nowhere else in Greece that provides this level of excitement and unique upbeat atmosphere. Mykonos nightlife is renowned all over the world, attracting thousands of people to the island who want to have fun during their vacation.
Mykonos nightlife has something for everyone. There are literally hundreds of cafés, bars and clubs scattered throughout the island. If you want stimulating Mykonos nightlife venues, we recommend going to Mykonos Town and Super Paradise Beach, where fun and partying never end. Both Mykonos Town and Super Paradise Beach also have a number of gay bars, as Mykonos is a favourite gay-friendly destination. Visitors can find quieter bars in the other seaside villages of Mykonos, including Agios Stefanos, Agios Ioannis, Platis Gialos, Ornos, etc.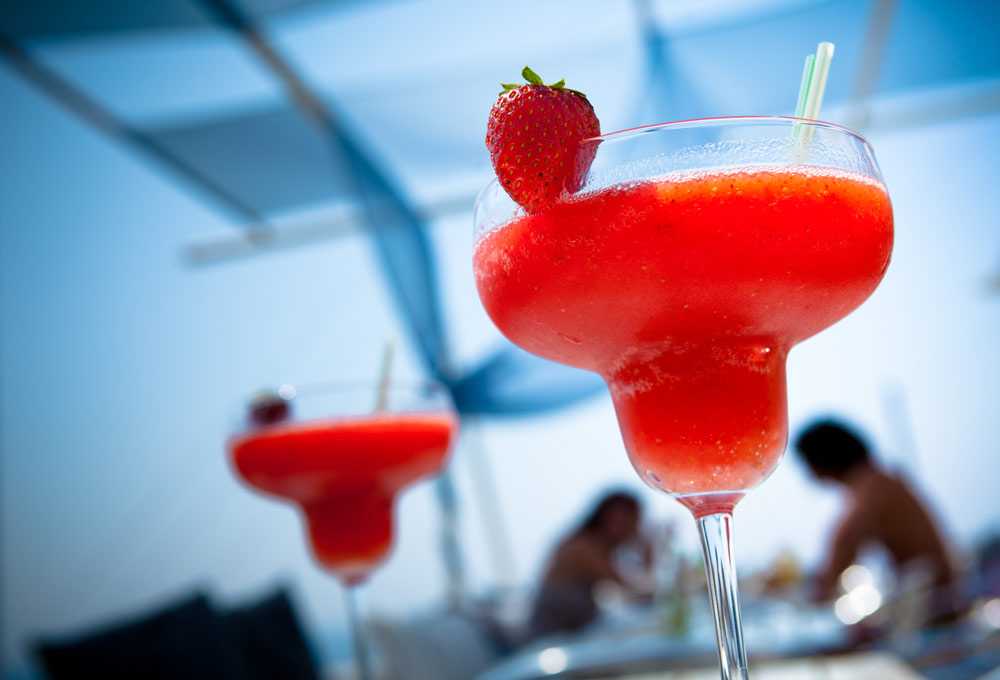 Here are a few suggestions for the hot and funky nights out on Mykonos Greece!
Mykonos nighttime entertainment starts with the sunset! The best hang-out spot to enjoy one of those romantic, postcard sunsets is the renowned Caprice Bar, competing even with the Ibiza Cafe del Mar sunset views! You can gaze at the sun slowly sinking into the horizon, while sipping one of the most sumptuous fruit cocktails you have ever tried, swinging to relaxing low tempo music. And as night falls, the volume goes up. The chill out atmosphere fills up with upbeat vibes and don't get surprised if you find yourself dancing on the sofas! It must be the cocktails or perhaps the bubbly. Beware of nudges while on the narrow passage in front of the bar. The place can get so crowded that you might end-up in the sea for an unexpected night swim.
Walk a bit further and you will come across Galleraki, a two-storey old mykonian mansion where you can relish your drink and the endless sunset vista from the balcony! In Mykonos you can dine in great restaurants lying around the whitewashed mykonian alleys. Katrine's is an all-time classic restaurant and if you are a fish and seafood lover, you will choose among a wide selection of dishes inspired by the French cuisine. At Katrine's you will savour the most delicious bouillabaisse ever in a luxury setting featuring linen tablecloths and crystal glasses.
The smell of grilled fresh fish will drag you to Kounela's traditional fish-tavern. You will sit back in the yard with the pergolas covered by grapevines, among the rest of the dedicated fans of this island-style taverna. And be patient because during summer months the Kounela's fans are too many to be seated and served at once in the beautiful yard.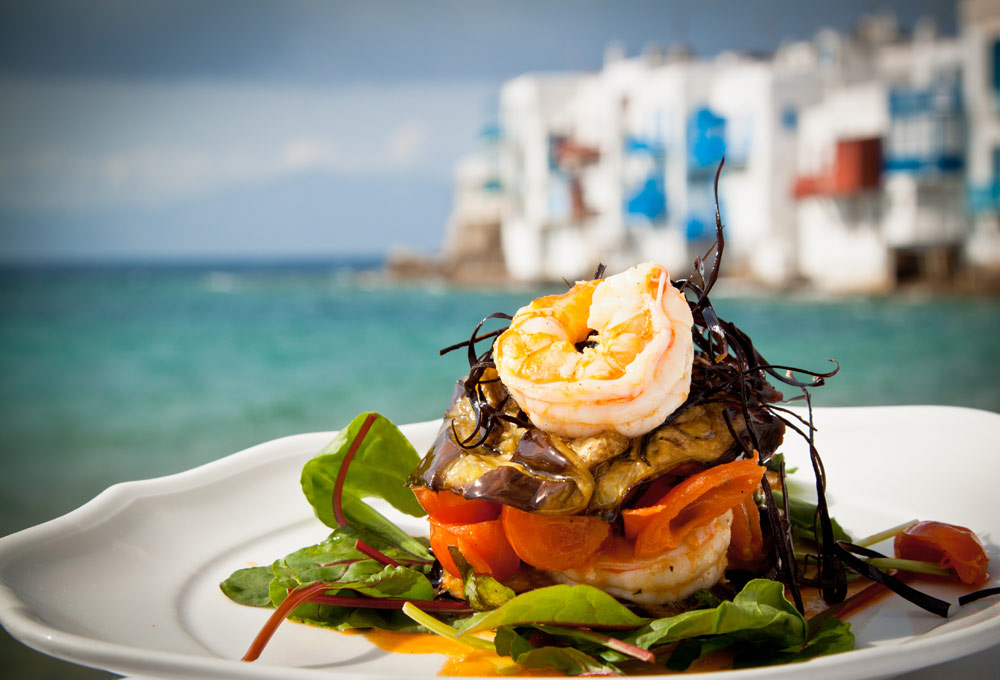 If you prefer a fusion of traditional cuisine and modern Greek seafood dishes, the renowned Caprice's Sea n' Satin, right below the landmark windmills is the perfect place in Mykonos Town. The restaurant is surrounded by the sea and you can really smell it as you head inside. The freshest catches of the day are displayed right and left and you may select from fresh fishes of all kinds to mussels, prawns, crayfish and lobsters, as well as many other sea fruits. The specialty of the restaurant that the rich n' famous Greeks love to savor is the lobster spaghetti, served on a huge platter along with special crackers. Make sure you have finished up by midnight unless you don't mind people dancing on the table right next to you, just a breath from your lobster and freshly cut salad. Drinks are in abundance and everyone is dressed up and dance to the latest hits of the greek top-forty. Indeed, this is the only place that turns from a restaurant -with quite pricey dishes- to an upbeat open-air night club.
In Matoyiannia area you will find the renowned Philippis restaurant, the first stop of all meat lovers, who don't mind paying for their meal a bit more than the normal. Philippis is one of the widely preferred restaurants in Easter time and there have been joyful feasts at its lovely yard by current and former celebrities, actors and politicians. The restaurant also fetures a bar, where along with your drink you will listen to the latest Greek hits.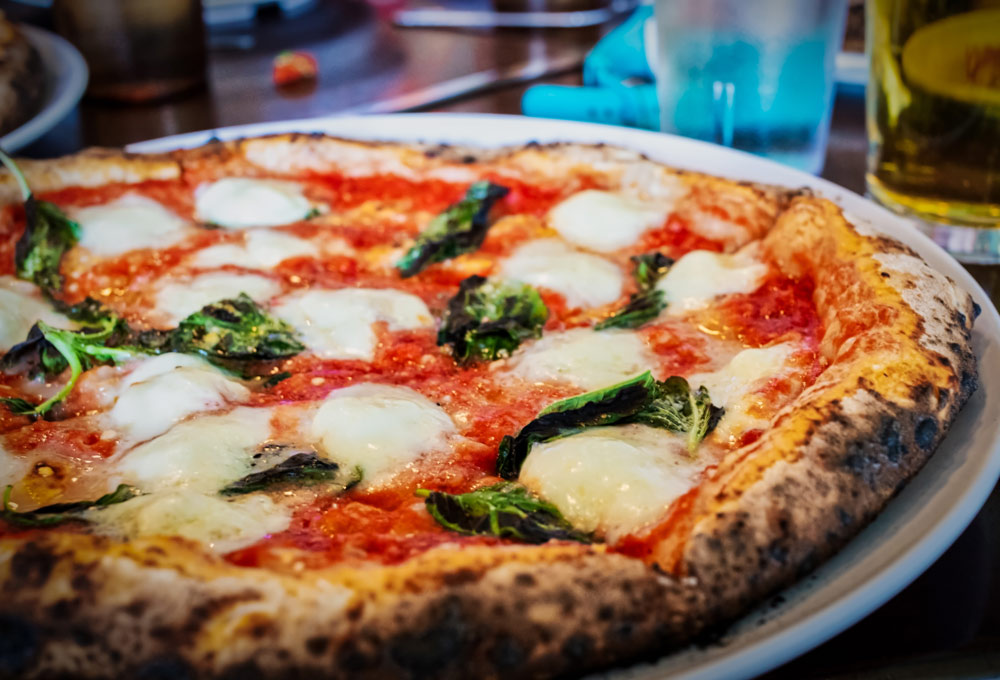 Now, if you have a rock attitude and want to try the best margherita in town, go to Appaloosa, one of the oldest Mykonos bar-restaurants with Mexican decor and Mexican-ethnic cuisine. Its hip and rock atmosphere makes waiting at the bar an ultimate experience, meeting people around over a couple of cocktails that you wouldn't mind waiting longer for that table to be free.
What's after a great dinner? A delicious desert! The most famous sweets on the island are the traditional and very well-loved almond toffees. Actually, they are so popular among Greeks that if you are interested in tasting some, you need to call at the eminent patisserie Cyclamino, located at the new ring road, and place your order the day before. It offers such a wide array of home-made sweets, deserts and ice creams that selecting will be a really tough process.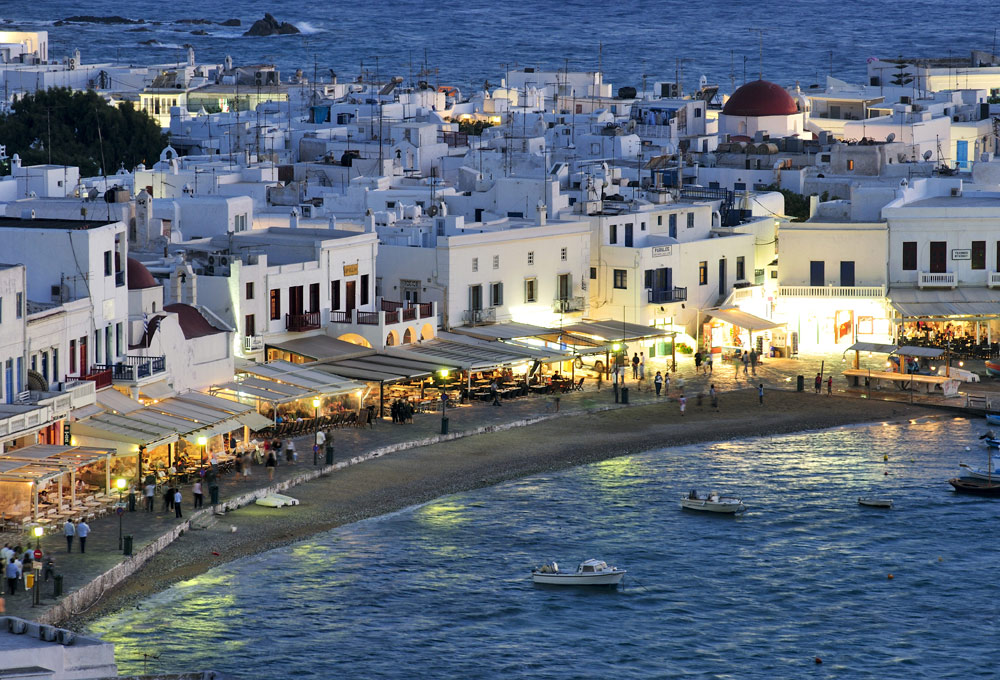 Well, you had your dinner, tried Mykonian deserts and time has come for wild nights out! If you want to see, to be seen, to gossip and hear about the latest news about celebrities and the mykonian who-is-who, the celebrated Matoyiannia area along the down-town main street is the place to be! Right there you will discover Aroma, a tiny bar whose fame is inversely proportional to its size. So, it's highly likely that you have your drink in front of the Kaisaris -ex Veggera- jewel store opposite the bar, which can be described as the "Mykonian catwalk". Stay there and you will view the latest fashion trends -from the simply mainstream to the most eccentric ones!
As there is plenty more to see, finish up your first at Aroma and walk further down to the renowned Astra and Aigli. Astra Bar stands out for its exquisite architecture, pricey decor, high class and chic, eclectic crowds. Right at the entrance, the impressive logo as well as the jewels window, designed by the world-famed jewel designer Minas, will catch your glimpse.
Clean drinks, electro and soulful house music selected by Greek and international DJs, such as Junior Rush, Dim Pap and Jose Padilla will make your night an unforgettable experience. The beautiful yard is the place you could stay forever, as music can still be heard without driving you mad, plus you can gaze at people walking down the "Myconian catwalk". If on the other hand you are craving for mingling with crowds, Aigli -right opposite Astra- is perfect for you!
Now, if you want to dive deeply into Mykonos hot nightlife, you need to walk towards the other side of the port, to the celebrated Remezzo, which is a Greek and Italian favorite in August. At Remezzo you will dance the night away to the latest mainstream hits in an idyllic setting, but if you are bothered by the crowds occupying both bars, be so smart to have your drink at Remezzaki, opposite Remezzo, combining incomparable views of the port and the full moon!
On the port promenade, on the way towards Remezzo you will also discover Guzel, a hot-spot for the Greeks, mainly with mainstream Greek and international music. At Guzel you will rub shoulders with celebrities and models, but be prepared for massive crowds. If it's so crowded that you can't go in, there are some tables right outside, where the party keeps going!
The youth of 20 something or even less dying for more intense nights out, DJs setting the decks of fire and sexy dance on the huge sound boxes goes to Space Dance, lying nearby the bus terminal. The place which once was a cinema has become the hottest club of the Mykonos night scene, being the nighttime rival of Super Paradise!
Whatever your preferences in music, you won't be disappointed in Mykonos. One of our newest suggestions in Chora, right next to the renowned Pierro's, is the new and refreshed Rock n' Roll bar, which was soon established as a hot meeting point of the young Athenians from 20 to 40, who are fans of the original Athens downtown Rock n' Roll with its 20 year history at the posh area of Kolonaki. At the Rock n' Roll bar you will swing to all time classic rock hits, as well as beloved oldies but goodies of the 70's and 80's.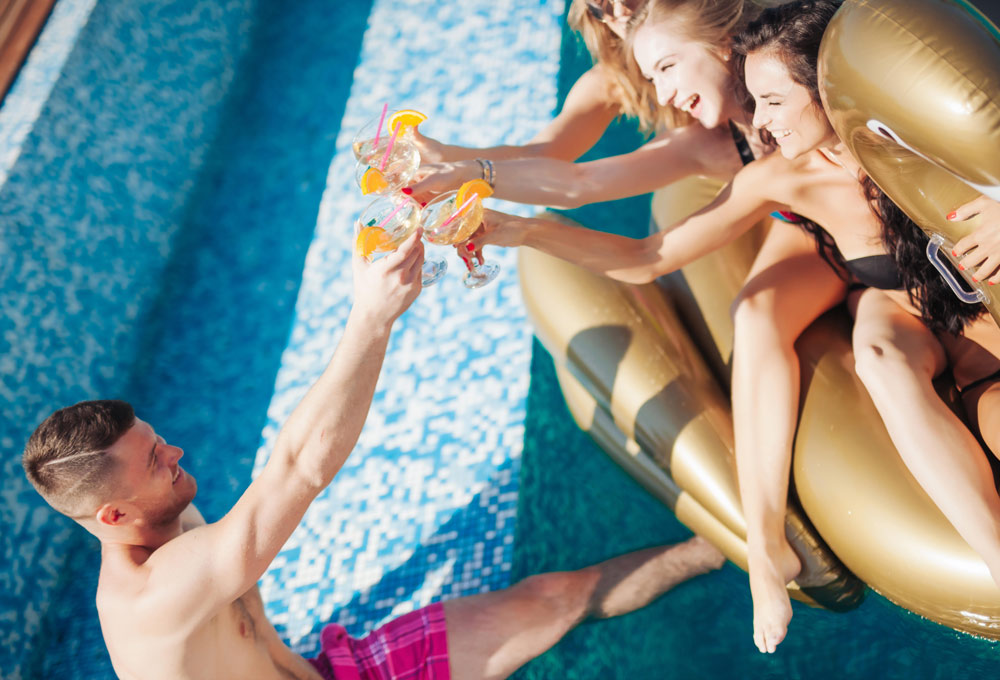 Mykonos is a well-loved destination of the gay community too, with many hang-out spots, especially during July and September, such as the renowned Pierro's. Although it has lost much of its glamour from the times it used to be a meeting point of famous fashion designers and actors, it is still popular among the gay people from all around the world. Right next to Pierro's, you will find Manto Bar organizing more often than not drag queen shows, theme parties and other events.
Where to stay in Mykonos
All around the picturesque settlements of Mykonos Greece you will find great Mykonos Hotels appealing to your taste and requirements. There are Mykonos spa and beach hotels for those who wish to take some wellness treatments during their vacations. There is also a good deal of Mykonos Hotels offering from honeymoon suites to roomy apartments, sophisticated studios for two, luxury villas and fully equipped hotel rooms for rent in Mykonos Greece for all tastes and budgets!
Visit & Stay
Whether you are travelling with friends, family or your significant other, 'Mykonos Hotels' aims to satisfy every discerning holidaymaker.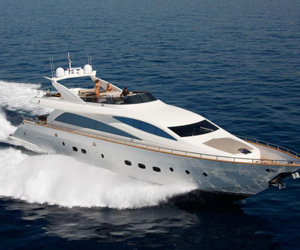 Motor Boat Rentals
Large selection of motorboats available for rental in Greece
Motor boats can be rented as a bareboat, skippered or fully crewed charter. Luxury crewed motor yachts are also available for rent. Bigger models are superb choice for extended vacations as they offer below deck comfort and luxury. The most popular brands in Greece are Bavaria, Monte Carlo and Nimbus.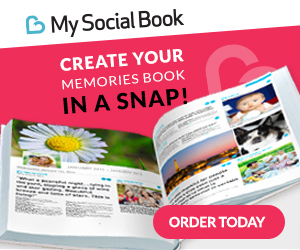 What is My Social Book?
A Fantastic Book magically created from your Facebook & Instagram Posts
Discover new ways to print your social life! A great opportunity to print all your Facebook & Instagram content in beautiful keepsake books. With all the likes, comments from friends, and wall posts, as well as the most important part - your photos - it's really more than a regular photo book.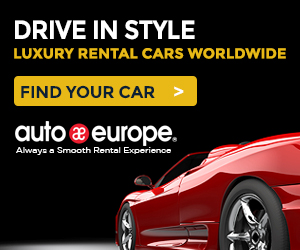 Drive Your Dream Car Today!
Auto Europe Luxury Car Rentals
Luxury Car Rental & Sports Car Rentals in Europe. Make the most of your European getaway and treat yourself to the best in style, comfort and automotive engineering. Auto Europe offers clients the ability to rent a variety of luxury vehicles which range from high-end, exotic cars to nimble sports cars and affordable executive luxury-class models designed with comfort and safety in mind.