Agios Ioannis Beach
Location: Southwestern Mykonos Greece
Agios Ioannis Beach in Mykonos | Beaches in Mykonos Island Greece
Agios Ioannis Beach in Mykonos Greece is one of the most popular beaches, located close to the capital town of the island. An attractive feature of this beautiful beach is its view of Delos Island, which is located just opposite of this beautiful group of sandy coves. The beach is fully organized with sunbathing facilities and great restaurants for all tastes and budgets offering quality traditional Greek dishes. This is a wonderful beach, with beautiful views, warm breeze, and sparkling clear water.
Since many wealthy and fashionable individuals (both living locally or travelling frequently for pleasure)  own property in the area, it is highly likely you will find yourself dining or sunbathing next to one of them! Agios Ioannis Beach is considered by many travelers one of the most beautiful beaches in the south-western part of Mykonos island, bounded by plentiful hotels and restaurants and may be reached by boat or road vehicle.
In most areas festivals are held in honor of the Saint that each church is named after. Myconians consider it their duty and sacred obligation to operate the Church on the feast of the Saint. With great joy they participate and all are welcome including relatives, friends and visitors to the island and everyone can eat and have fun. Many of the visitors who love and had visited the island, remember with great nostalgia the hospitality and care offered by the Myconians at the festivals.
Where to stay in Mykonos
All around the picturesque settlements of Mykonos Greece you will find great Mykonos Hotels appealing to your taste and requirements. There are Mykonos spa and beach hotels for those who wish to take some wellness treatments during their vacations. There is also a good deal of Mykonos Hotels offering from honeymoon suites to roomy apartments, sophisticated studios for two, luxury villas and fully equipped hotel rooms for rent in Mykonos Greece for all tastes and budgets!
Visit & Stay
Whether you are travelling with friends, family or your significant other, 'Mykonos Hotels' aims to satisfy every discerning holidaymaker.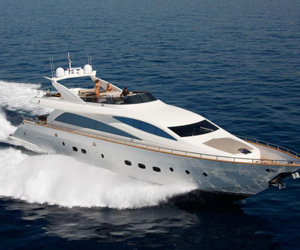 Motor Boat Rentals
Large selection of motorboats available for rental in Greece
Motor boats can be rented as a bareboat, skippered or fully crewed charter. Luxury crewed motor yachts are also available for rent. Bigger models are superb choice for extended vacations as they offer below deck comfort and luxury. The most popular brands in Greece are Bavaria, Monte Carlo and Nimbus.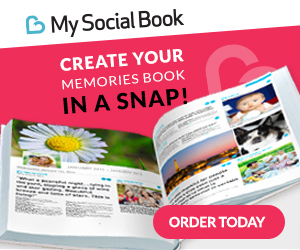 What is My Social Book?
A Fantastic Book magically created from your Facebook & Instagram Posts
Discover new ways to print your social life! A great opportunity to print all your Facebook & Instagram content in beautiful keepsake books. With all the likes, comments from friends, and wall posts, as well as the most important part - your photos - it's really more than a regular photo book.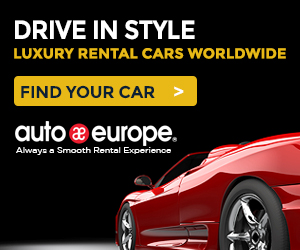 Drive Your Dream Car Today!
Auto Europe Luxury Car Rentals
Luxury Car Rental & Sports Car Rentals in Europe. Make the most of your European getaway and treat yourself to the best in style, comfort and automotive engineering. Auto Europe offers clients the ability to rent a variety of luxury vehicles which range from high-end, exotic cars to nimble sports cars and affordable executive luxury-class models designed with comfort and safety in mind.