Unraveling the Mysteries of Delos Island: A Journey to the Cradle of Gods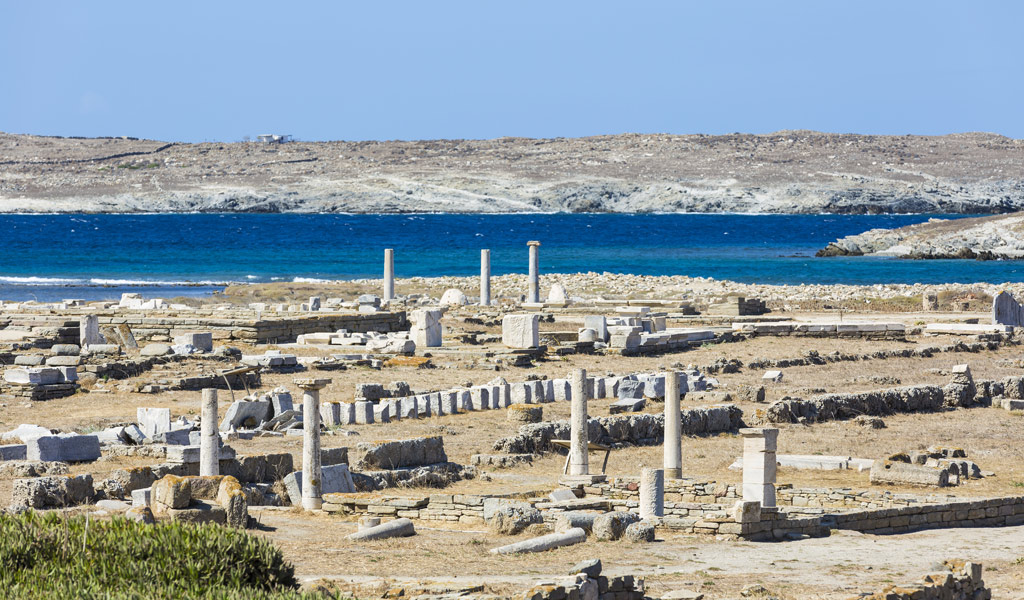 For an escape to a Greek island that transports you to the era of ancient Greek gods, Delos in the Cyclades Islands' cluster is the perfect destination. Visible from Mykonos' shores, this UNESCO World Heritage site is both breathtaking and steeped in legendary myths.
Despite being lesser known among tourists, Delos ranks among Greece's most significant mythological, historical, and archaeological sites. The island is home to extensive excavations that reveal its ancient role as a sacred sanctuary, even predating its recognition in Greek mythology as the birthplace of Apollo and Artemis.
Remarkably, some ruins of ancient stone huts on Delos island date back to the 3rd millennium BC. A team of French archaeologists has recently published a book showcasing rare photographs of 19th-century excavations at Delos.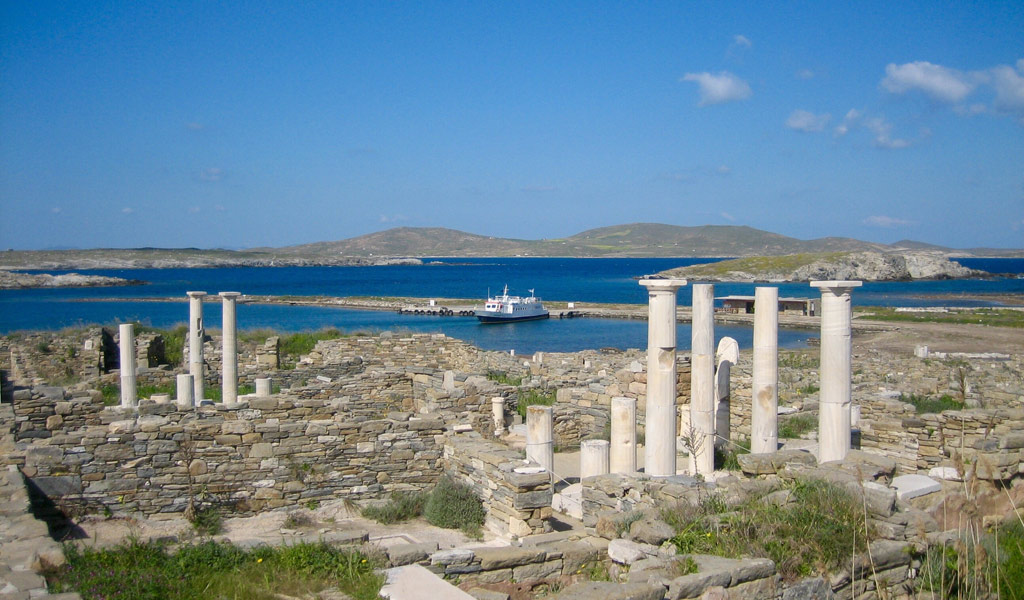 Between 900 BC and 100 ADS, Delos served as a cult center for Apollo and later became a religious pilgrimage site for Ionians after several "purifications" ordered by Athens around the 6th century BC.
Alongside the ruins, the island's captivating myths contribute to its allure. Greek mythology recounts Delos as the birthplace of Zeus' twins, Artemis, and Apollo. Hera's jealousy of Zeus and Leto led her to forbid Leto from giving birth on any land. To aid Leto, Zeus asked Poseidon to find a haven, and she ultimately arrived at Delos. Since the island is disconnected from the mainland, Leto safely delivered her twins.
From that point on, Callimachus declared Delos as "the most sacred of all islands" in Ancient Greece during the 3rd century BC. Devoted to Apollo, it was believed to be "bathed in the unique light" of Zeus' son.
Today, the island retains its peaceful atmosphere, as only caretakers and archaeologists are allowed to stay overnight. Visitors can explore and appreciate its rich history through day trips.
Embarking on the Voyage: Getting to Delos
From Mykonos: Transfer to Delos Island by Boat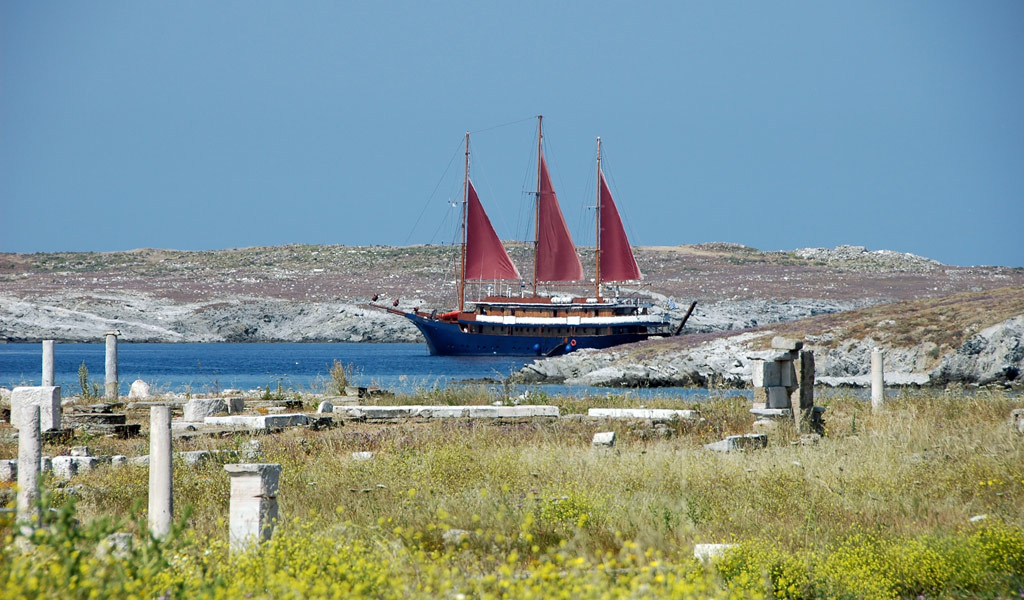 Mykonos: The Most Popular Path to Delos Island
Undoubtedly, the most popular and convenient route to Delos Island is from the enchanting island of Mykonos. Whether your visit is solely to explore Delos or to spend more time on Mykonos, this captivating island is the perfect starting point. Ferries operate regularly from Mykonos to Delos from April 1 to October 31, 2023. Departing from Mykonos Old Port, get ready to uncover the magic of Delos Island.
Reserve your stress-free boat ticket and explore the ancient Greek cultural hub on the unpopulated island of Delos. Enjoy a leisurely 40-minute sail from Mykonos and utilize the same ticket for your return trip later.
Setting Sail from Naxos to Delos Island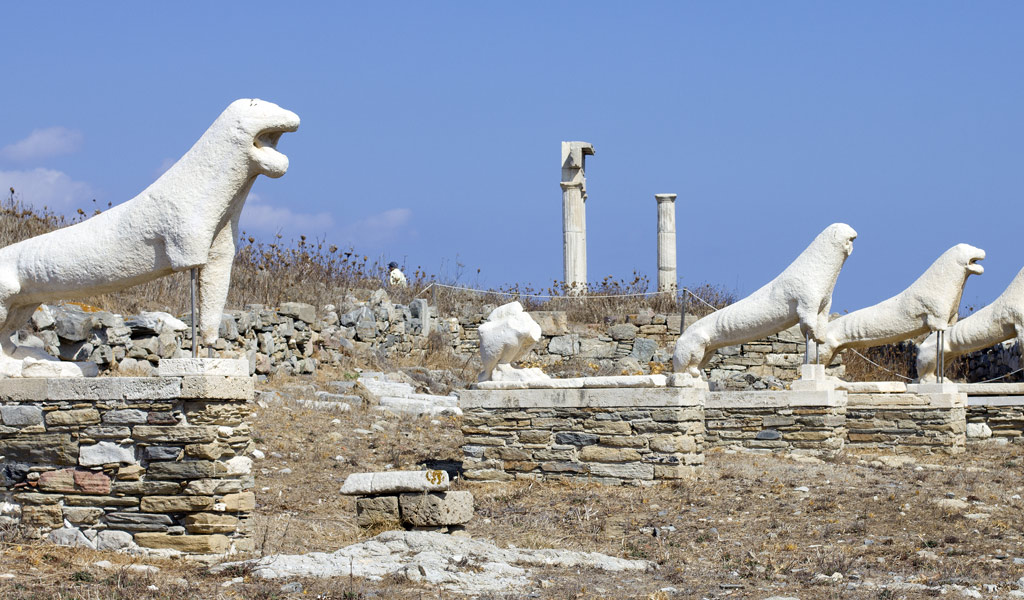 From the charming Naxos, embark on a memorable journey to Delos Island. As the ferry departs at 8:45 am from the port in Naxos town, prepare to immerse yourself in the ancient world. After spending three hours exploring the wonders of Delos, the voyage continues to Mykonos island Greece, where another three hours await to discover the old town and the fascinating Mykonos Archaeology Museum.
From Naxos: Delos and Mykonos Full-Day Boat Trip
BOOK YOUR TICKET
Paros: Your Gateway to Delos Island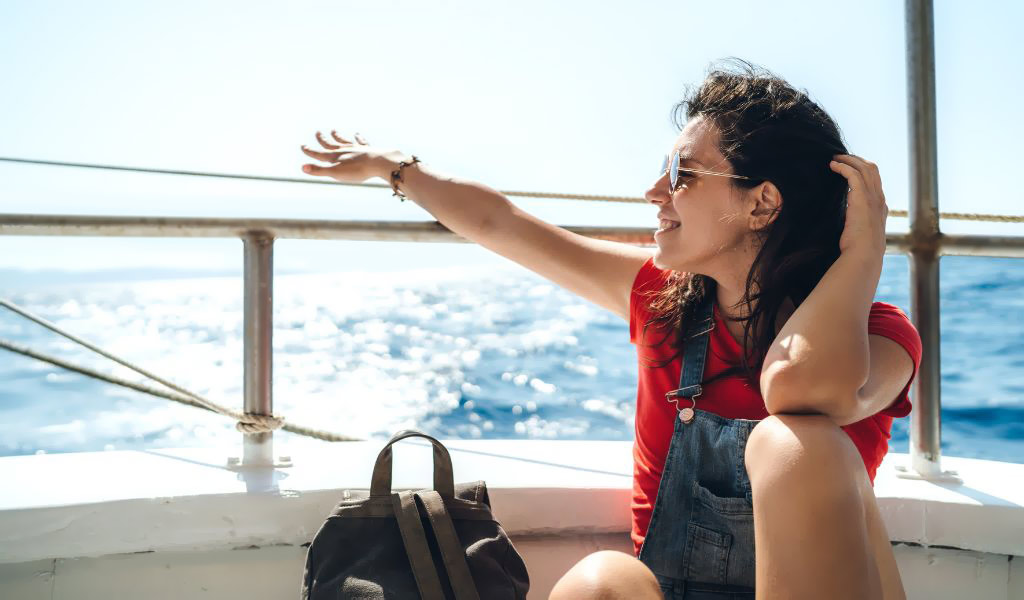 Begin your Delos Island adventure from the picturesque island of Paros. Arrange a transfer from your hotel to Parikia, the main port in Paros, for a 9:30 am departure to Delos. Once there, you'll have three hours to explore the archaeological site and museum before setting sail for Mykonos. Enjoy an additional three hours to wander through the old town of Mykonos and visit the captivating Mykonos Archaeology Museum. 
From Paros: Delos and Mykonos Full-Day Boat Trip
BOOK YOUR TICKET
Enriching Your Experience: Guided Tours of Delos for Summer 2023
For a truly unforgettable Delos Island experience, consider joining a guided tour led by experts well-versed in Greek archaeology and history. For €60 per person, you can enjoy a return ferry trip from Mykonos, entry to the archaeological site and museum, and the guide's fees. These tours are available in multiple languages As you traverse the sacred grounds with your knowledgeable guide, you will uncover the hidden secrets of Delos Island, making your visit an enchanting journey to the heart of Greek history.
2023 Boat Tours from Mykonos to Delos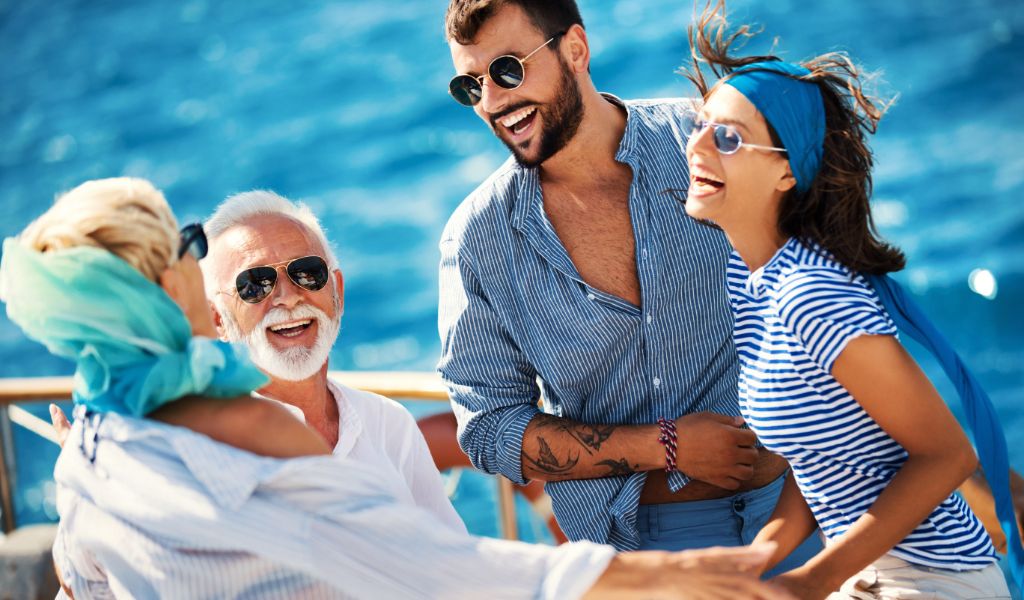 From Mykonos: Delos Guided Tour with Skip-the-Line Tickets
Duration: 4 hours
Set sail on an enthralling journey to the mystical island of Delos, departing from Mykonos
Wander amidst age-old ruins and fascinating landmarks
Start your morning escapade with a 30-minute serene boat trip
Feel the spiritual essence of Delos as you set foot on the island
Unravel the secrets of narrow city streets alongside an expert guide
Admire the awe-inspiring House of Dionysus and its elaborate features
Uncover the magnificence of the Delos Theater and surrounding monuments
Meander through the main thoroughfare leading to the lively market and sacred area
Behold the captivating Stoa of Phillipe, the majestic Propylaia, and the imposing Colossus of the Naxians
Experience the celestial aura of the Temple of Apollo
---
From Mykonos: Cruise to Delos and Rhenia with Lunch
Duration: 6,5 hours
Embark on a mystical journey to Delos, the hallowed isle steeped in ancient lore
Immerse yourself in the ambrosial flavors of beer, wine, ouzo, and soft drinks as you navigate the azure Aegean waves
Bask in the serenity of Rhenia's secluded private beach, an untouched haven of natural beauty
Savor the symphony of local delicacies: delectable vine leaves, succulent turkey cold-cuts, and zesty tzatziki
Unravel the secrets of antiquity as you wander through the storied abodes of Dionysus and Cleopatra, where history comes alive
---
Mykonos: Delos & Rhenia Islands Cruise w/Meat and Veggie BBQ
Duration: 6 hours
Set sail on a captivating odyssey around the enchanting Mykonos Island
Unearth the rich historical tapestry of Delos, the island's archaeological treasure trove
Plunge into the pristine waters of Rhenia's idyllic, secluded beaches
Feast on a succulent Greek barbecue, a symphony of flavors prepared on board
Surrender to the tranquility of the boat as you drink in the mesmerizing sea vistas
---
From Mykonos: Delos & Rhenia Islands Half-Day Trip by Boat
Duration: 6,5 hours
Marvel at the timeless majesty of Delos' ancient Greek ruins, a testament to a bygone era
Immerse yourself in Rhenia's crystalline waters, a refreshing embrace of nature's purity
Voyage through the "Cycladic Sisters" islands, an enchanting nautical adventure
Uncover the alluring sands of Rhenia's unspoiled, uninhabited beaches
Travel through the ages at the Delos archaeological site, where history whispers its secrets
---
MORE BOAT TOURS IN MYKONOS:
Discover Enchantment Afloat: Unrivaled Boat Tours in Mykonos for the Ultimate Island Experience