Agia Anna Beach
Location: Eastern Mykonos Greece
Agia Anna Mykonos Beach (Near Kalafatis)| Beaches in  Mykonos Island Greece
One of the two Agia Anna Mykonos beaches is near Kalafatis. It's a narrow stretch of fine sand surrounded by cliffs. It certainly is an ideal setting for visitors staying at nearby hotels and couples that are looking for a peaceful, relaxing and less crowded place to enjoy your vacation. Most importantly at this Mykonos beach you'll find a beach volley area, a Scuba Diving Center and umbrellas with sunbeds, loungers and deckchairs for sunbathing.
If you love a fine Greek, Mediterranean or European cuisine after spending a day by the sea there are many alternatives and a variety of restaurants, you'll find at Agia Anna by Kalafatis. Some of the top cozy tavernas and restaurants at Kalafatis, close to Agia Anna Mykonos beach are Bandanna Mykonos Restaurant & Pizzeria (offering late night food and outdoor seating), Nesaea, Petrino Aquarius, Maizevelo, Spilia Seaside Restaurant & Bar, Pavilion, Aphrodite and Seven among others.
The beach bar at Agia Anna offers a great selection of delicious cocktails as well as great music. You can have access to Agia Anna Beach by Kalafatis by taking the bus from the Old Port to Kalafatis and then a 5-minute walk. If you're driving, it's about 30 minutes from Mykonos Town.
Where to stay in Mykonos
All around the picturesque settlements of Mykonos Greece you will find great Mykonos Hotels appealing to your taste and requirements. There are Mykonos spa and beach hotels for those who wish to take some wellness treatments during their vacations. There is also a good deal of Mykonos Hotels offering from honeymoon suites to roomy apartments, sophisticated studios for two, luxury villas and fully equipped hotel rooms for rent in Mykonos Greece for all tastes and budgets!
Visit & Stay
Whether you are travelling with friends, family or your significant other, 'Mykonos Hotels' aims to satisfy every discerning holidaymaker.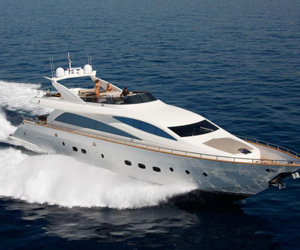 Motor Boat Rentals
Large selection of motorboats available for rental in Greece
Motor boats can be rented as a bareboat, skippered or fully crewed charter. Luxury crewed motor yachts are also available for rent. Bigger models are superb choice for extended vacations as they offer below deck comfort and luxury. The most popular brands in Greece are Bavaria, Monte Carlo and Nimbus.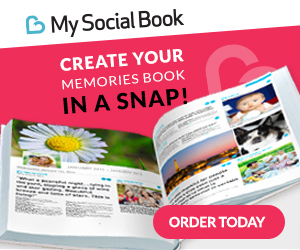 What is My Social Book?
A Fantastic Book magically created from your Facebook & Instagram Posts
Discover new ways to print your social life! A great opportunity to print all your Facebook & Instagram content in beautiful keepsake books. With all the likes, comments from friends, and wall posts, as well as the most important part - your photos - it's really more than a regular photo book.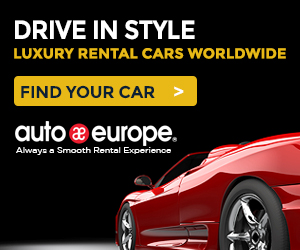 Drive Your Dream Car Today!
Auto Europe Luxury Car Rentals
Luxury Car Rental & Sports Car Rentals in Europe. Make the most of your European getaway and treat yourself to the best in style, comfort and automotive engineering. Auto Europe offers clients the ability to rent a variety of luxury vehicles which range from high-end, exotic cars to nimble sports cars and affordable executive luxury-class models designed with comfort and safety in mind.