Ftelia Beach
Location: Northern Mykonos Greece
Ftelia Beach ιν Mykonos | Beaches in Mykonos Island Greece
Ftelia is an unorganized beach, with a restaurant for area visitors, crystal clear waters and golden sand. The feature of this beach is the strong north winds which make it suitable for windsurfers for impressive jumps and speed.
When there are no winds, the calm waters combined with the environment make it look like a lagoon with a real beauty.
It is worth noting that on this beach, prehistoric period settlement ruins were discovered  specifically from 4500 BC. Also according to Greek Mythology, the body of Ajax or Aias the Great the son of King Telamon and Periboea, a Trojan War hero, was buried here.
To get to Ftelia, follow the road signs to Ano Mera. Part of the road is layered with cement and the remaining dirt road is in good condition. Along the beach on the dirt road there's ample parking space for vehicles. You will usually see caravans and windsurfing aficionados coming to enjoy the amazing waves.
Where to stay in Mykonos
All around the picturesque settlements of Mykonos Greece you will find great Mykonos Hotels appealing to your taste and requirements. There are Mykonos spa and beach hotels for those who wish to take some wellness treatments during their vacations. There is also a good deal of Mykonos Hotels offering from honeymoon suites to roomy apartments, sophisticated studios for two, luxury villas and fully equipped hotel rooms for rent in Mykonos Greece for all tastes and budgets!
Visit & Stay
Whether you are travelling with friends, family or your significant other, 'Mykonos Hotels' aims to satisfy every discerning holidaymaker.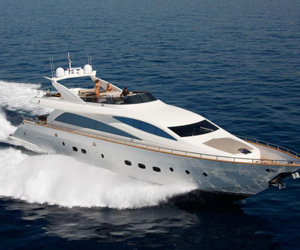 Motor Boat Rentals
Large selection of motorboats available for rental in Greece
Motor boats can be rented as a bareboat, skippered or fully crewed charter. Luxury crewed motor yachts are also available for rent. Bigger models are superb choice for extended vacations as they offer below deck comfort and luxury. The most popular brands in Greece are Bavaria, Monte Carlo and Nimbus.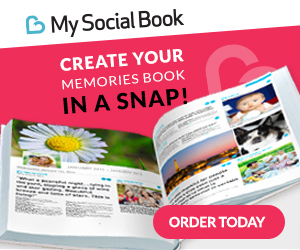 What is My Social Book?
A Fantastic Book magically created from your Facebook & Instagram Posts
Discover new ways to print your social life! A great opportunity to print all your Facebook & Instagram content in beautiful keepsake books. With all the likes, comments from friends, and wall posts, as well as the most important part - your photos - it's really more than a regular photo book.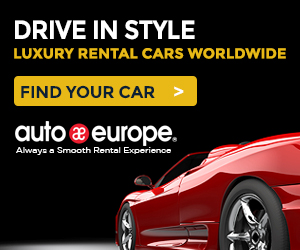 Drive Your Dream Car Today!
Auto Europe Luxury Car Rentals
Luxury Car Rental & Sports Car Rentals in Europe. Make the most of your European getaway and treat yourself to the best in style, comfort and automotive engineering. Auto Europe offers clients the ability to rent a variety of luxury vehicles which range from high-end, exotic cars to nimble sports cars and affordable executive luxury-class models designed with comfort and safety in mind.