Honeymoon Hotels & Suites
Mykonos Honeymoon Hotels - Mykonos Honeymoon Suites
Imagine how would it feel to spend your honeymoon on an island where the traditional Cycladic architecture of the cubic homes and the white washed chapels, the exquisite view of the Aegean Sea and the mythical island of Delos with the sunset in the background, as well as the options for both romantic walks and exciting nights out compose an ideal setting for romantic souls and for those who want to live life to its full. Mykonos Greece sounds like the perfect place for a honeymoon. It combines such qualities that charm couples and offers the opportunity to experience romantic moments on an island where the highest of spirits prevail.

Honeymooners can find accommodation in Mykonos Greece in one of the luxury honeymoon suites offered in honeymoon hotels around the island. You will spend moments of ultimate relaxation and romance whichever of the Mykonos honeymoon suites you opt for. You will be accommodated with care in a fine environment; you will be indulged by the first rate facilities and will appreciate the value of spending a honeymoon in the magic setting and thrilling ambience of Mykonos Greece.

For those of you who wish to take the plunge on Mykonos Island there are hotels which offer wedding planning services, too. Below you will find a list with some of the finest Mykonos honeymoon suites from which you may choose your honeymoon accommodation in Greece.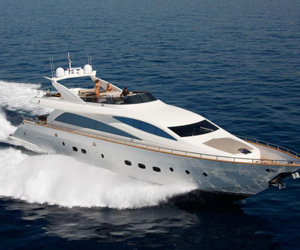 Motor Boat Rentals
Large selection of motorboats available for rental in Greece
Motor boats can be rented as a bareboat, skippered or fully crewed charter. Luxury crewed motor yachts are also available for rent. Bigger models are superb choice for extended vacations as they offer below deck comfort and luxury. The most popular brands in Greece are Bavaria, Monte Carlo and Nimbus.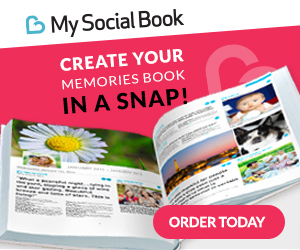 What is My Social Book?
A Fantastic Book magically created from your Facebook & Instagram Posts
Discover new ways to print your social life! A great opportunity to print all your Facebook & Instagram content in beautiful keepsake books. With all the likes, comments from friends, and wall posts, as well as the most important part - your photos - it's really more than a regular photo book.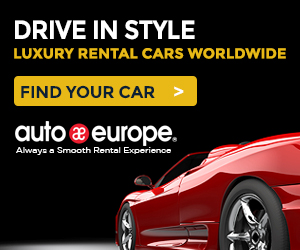 Drive Your Dream Car Today!
Auto Europe Luxury Car Rentals
Luxury Car Rental & Sports Car Rentals in Europe. Make the most of your European getaway and treat yourself to the best in style, comfort and automotive engineering. Auto Europe offers clients the ability to rent a variety of luxury vehicles which range from high-end, exotic cars to nimble sports cars and affordable executive luxury-class models designed with comfort and safety in mind.