Experiencing the Thrill of Mykonos Water Sports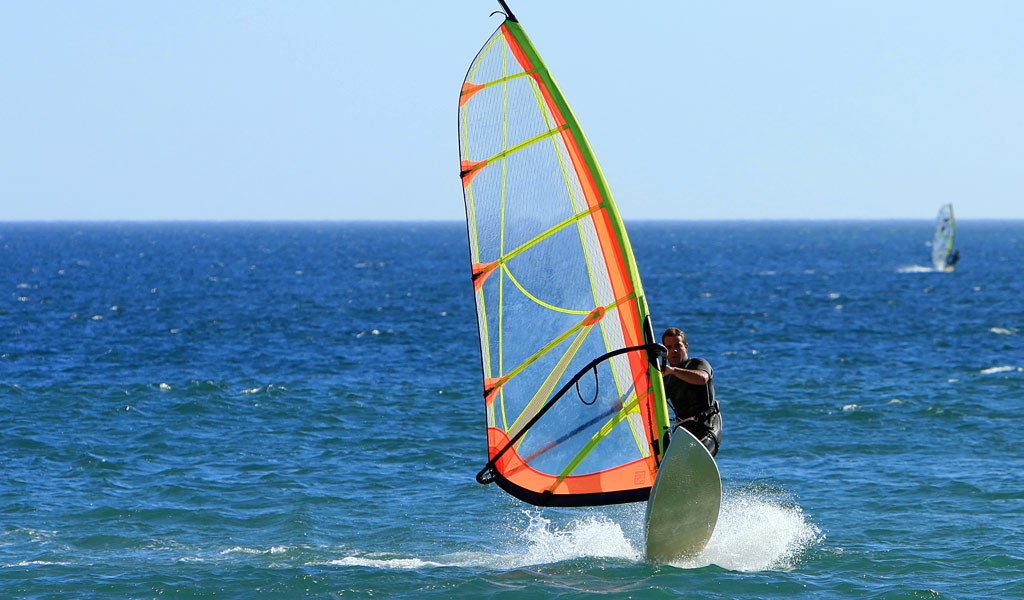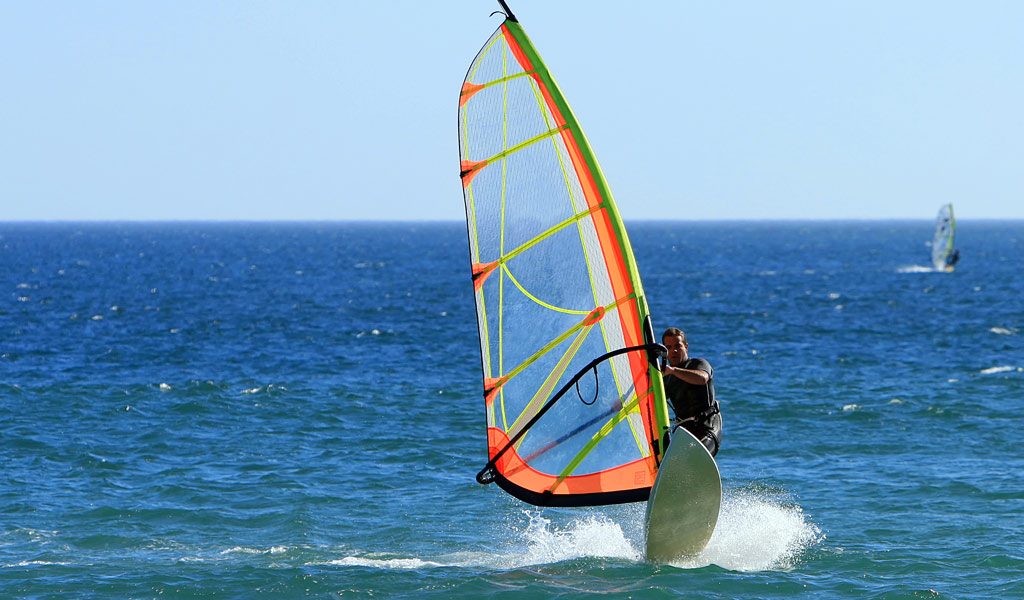 Besides a party mecca and one of the most cosmopolitan islands in the world, Mykonos also provides superb opportunities to enjoy all things related to water! Here, you will find a wealth of Mykonos water sports activities to try out, test your skills, or, why not, start a new hobby! After all, Mykonos is not nicknamed "The Island of the winds" for no reason!
Truth be told, thousands of the tourists that flock the Queen of the Cyclades every year are excited about the options they are being provided with, when it comes to water sports in Mykonos. To begin with, the island is full of beautiful shores with fine golden sand and cobalt waters, most of which are extremely well organized, with certified Mykonos water sports schools, stellar water sports or water games facilities and experienced instructors to help make your initiation to water sports as fun an experience as it can be!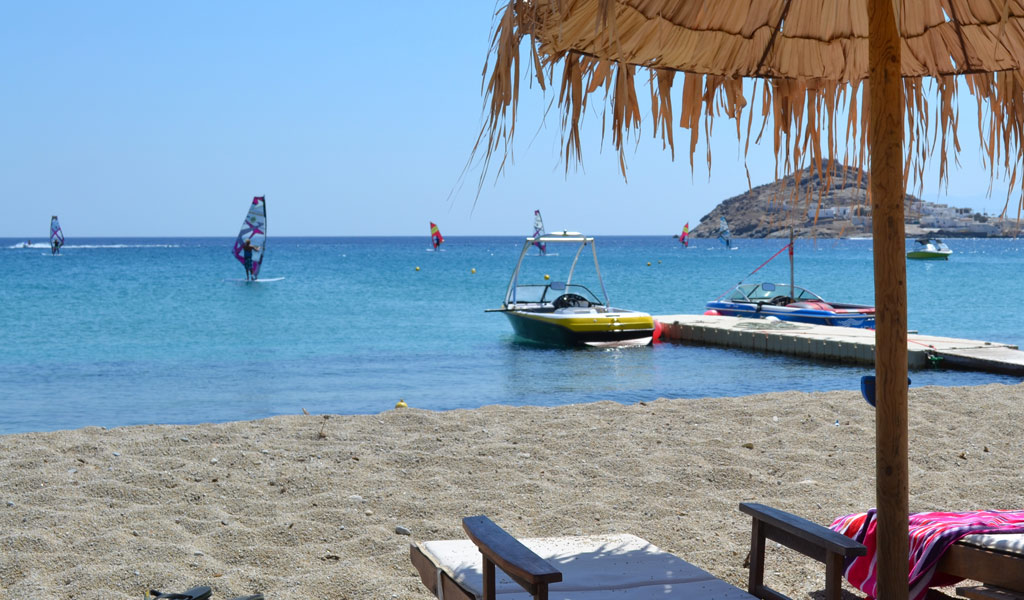 Let's Windsurf!
The strong Meltemi winds that blow almost year-round here make the place every windsurfer's paradise. Although some shores are wind-protected, there are still a lot of others to pump up your adrenaline. Some of the most windsurfing-favored Mykonos beaches are Kalafatis beach, which is also regarded as a Mykonos water sports hub. Whether you are a pro or beginner, this shore on the southeastern side of the island will welcome you with nice Meltemi winds finding their way. If you would rather something more rookie-appropriate, head to the north-facing Korfos and Ftelia beaches – the shallow waters and sandy beach will please you a great deal for sure! For a more cosmopolitan flair that enables you to combine Mykonos water sports activities with beach bar fun, the Platis Gialos beach is ideal.
Let's also note that if you look around, you will come across several Mykonos tours along the most popular beaches to help sharpen your windsurfing skills.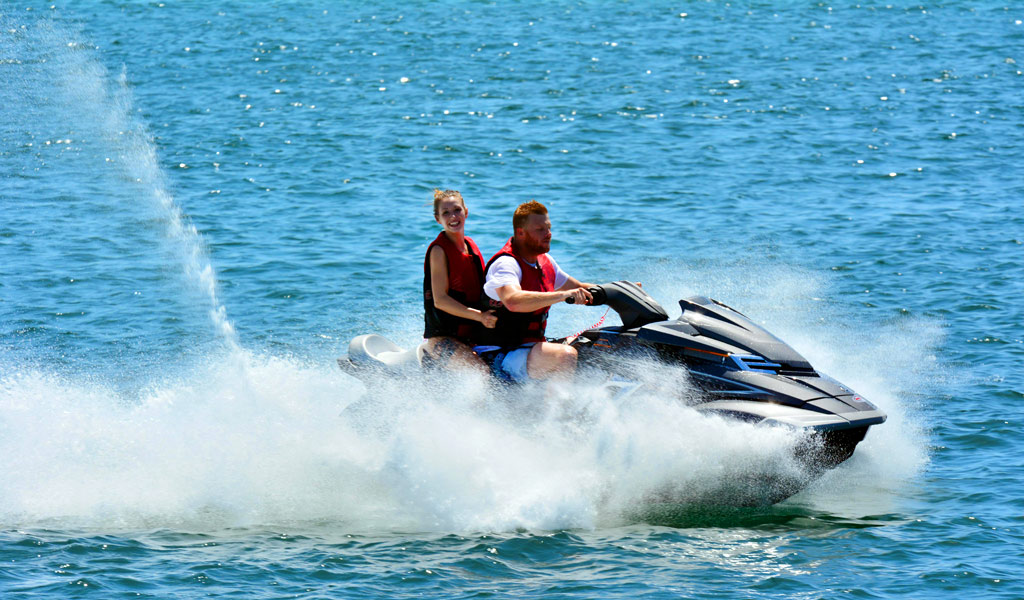 How about some more water endeavors?
Mykonos water sports options go way beyond just windsurfing. Besides wakeboarding, water skating, wakesurfing, and barefoot water skiing, jet ski in Mykonos is quite a popular activity, mostly preferred by adventure seekers. The same applies to tube sofa riding. In fact, the island offers a wealth of chances for water-related adventures. Nearly all major beaches host jet ski, Mykonos, facilities where you can ask for the assistance of an instructor to get the hang of it or throw yourself to the thrill of the activity. Now, if jet ski in Mykonos is not your thing, you have plenty of other water sports in Mykonos to consider.  For instance, pedal boats and banana boats are excellent options for small children and people in search of more tranquil ventures.
And, let's not forget that Mykonos is also home to a tantalizing underwater world and a profoundly rich sea life. This means that holidaymaking in Mykonos can be accompanied by experiences that also include things like scuba diving and snorkeling. Of the numerous beaches along the coast, there are more than enough diving spots to satisfy this particular aspect of your Mykonos water sports pastime, such as Paradise Reef, the Anna II shipwreck, Dragonisi, and more.
Where to stay in Mykonos
The island is occupied by an abundance of accommodation options, including luxury Mykonos hotels, exclusive villas, elegant mansions, chic rooms, stylish apartments, and cozy studios. Depending on the preferred location, you can choose from Mykonos beach hotels overlooking the Aegean Sea to more isolated and quiet resorts perched on hillsides and on the mountainous areas of the island.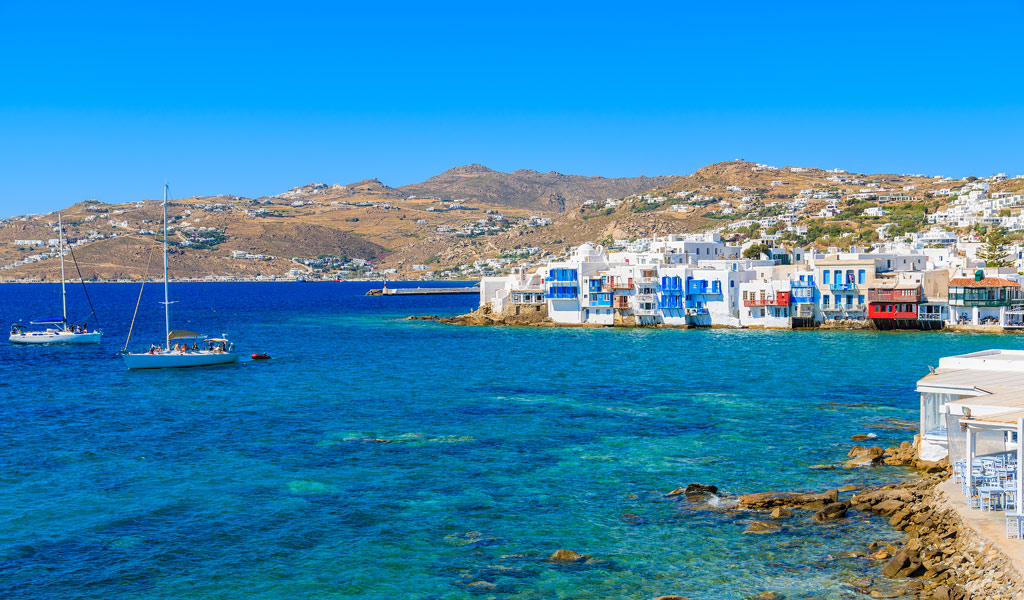 When to visit Mykonos
Choosing the best time to visit Mykonos really depends on what type of vacation you are after. If, for instance, you fancy the idea of joining crazy parties and crowd-filled streets and bars, then the months between July and August are ideal. Don't be surprised if you rub shoulders with famous actors, athletes, and VIPs at that time of the year!
For more serene holidays, do travel to Mykonos any time after mid-September or around mid-May. The months before the high season (until mid-June and after mid-September) come with fewer crowds, more chances to enjoy the beauties of Mykonos without the scorching sun above your head, and more affordable accommodation, but with slightly less options for entertainment. The choice is yours!
For more details about the best time to visit Mykonos, the Island of the Winds, check out our comprehensive guide!