The best time to visit Mykonos based on your dream Mykonos holidays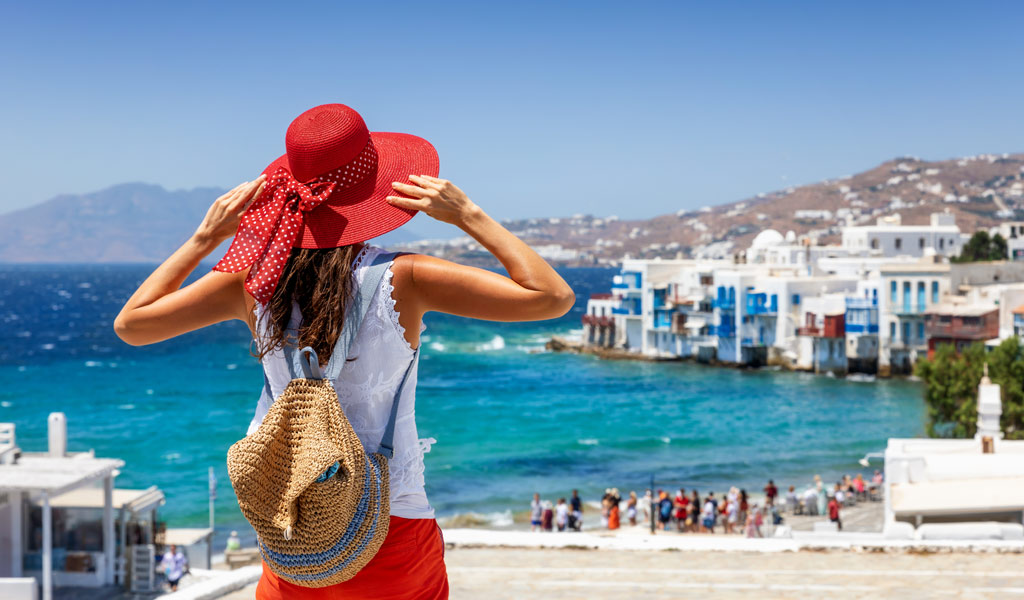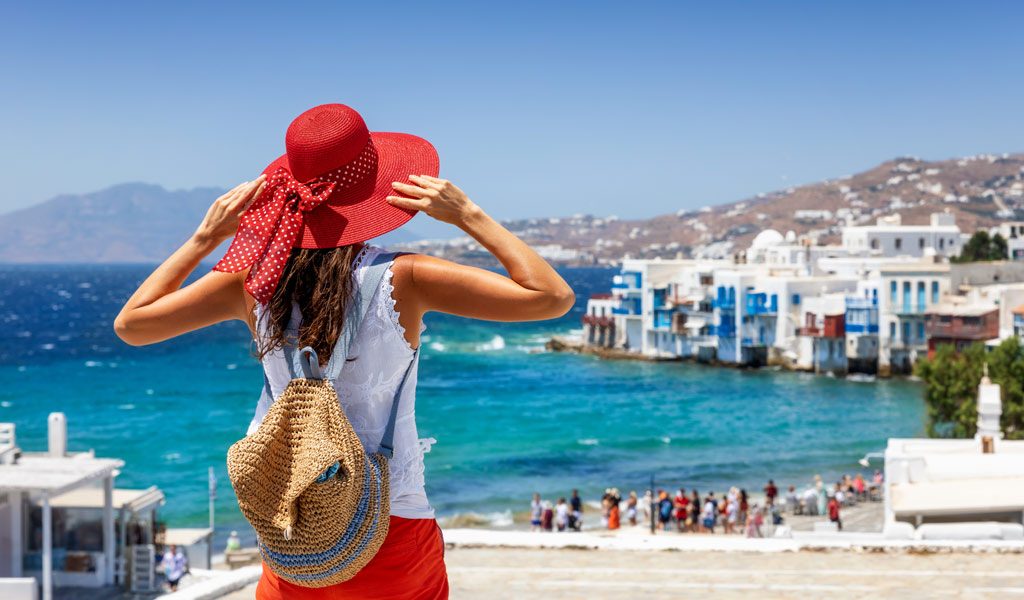 The best time to visit Mykonos, Greece, is really dependent on the type of holidaymaking you are interested in.  Several factors are to be considered before you make a sound decision.
For instance, if you dream of mingling with partying crowds and enjoying a vibrant night scene, then the summer months of July and August are ideal. However, do note that the prices, accommodation included, during the high season are also usually off the chart as well.
Now, if you dream of vacations with more relaxed vibes away from bustling cities and villages, then the best time to visit Mykonos probably is around fall – from mid-September until late October. The sea is still quite warm to swim, the sun feels like kissing the skin, and the island is beginning to return to its normal rhythms. This means that you can savor everything from a stroll down the narrow cobble-stone streets of Mykonos Town to a visit to the archaeological sites and poles of attraction without having to rub shoulders with thousands of tourists.
Another great option for those not interested in cosmopolitan Mykonos experiences is the months of late October until early June. This is the low season. Everybody on the island is fresh and eager to start the new tourist season, the prices are still very much affordable, and the weather is getting warmer by the day. The only thing you will probably not enjoy is swimming as the waters are a bit chilly at that time of the year.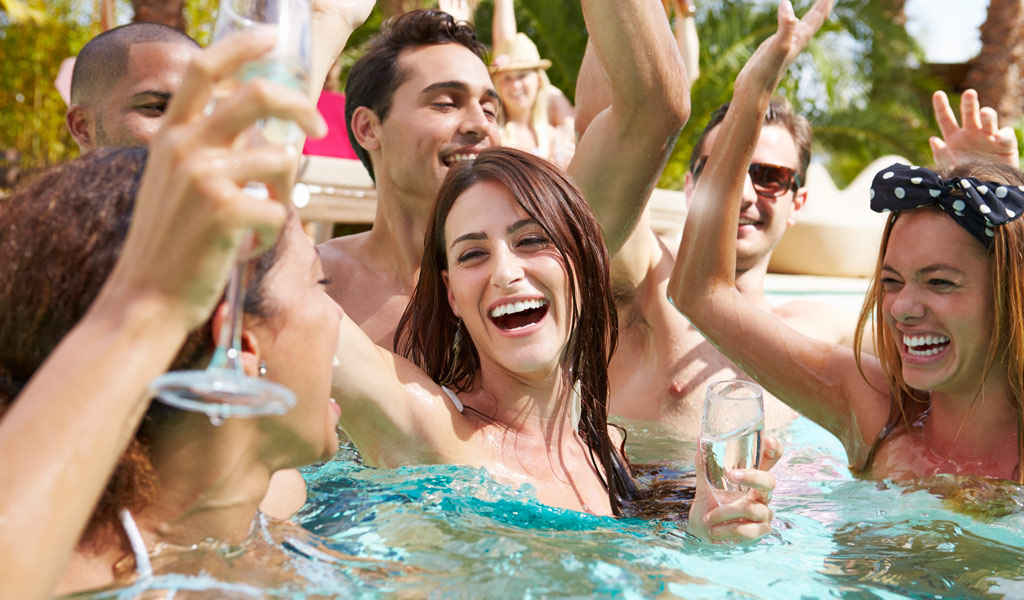 To get a good taste of the legendary Mykonos nightlife, the best time to visit Mykonos island Greece is during high season (mid-July till late August), when the parties, beach bars, nightclubs, and events are in full swing.
I want to visit Mykonos to…
Party – Anytime between late June and mid-September is perfect with the peak of the season being the heart of summer (late July and August). There are lots of parties hosting international DJs and more than enough events to join.
Enjoy the sea and the sun – Come June, July, August, or September and the sunny weather will please you greatly. This is the best time to visit Mykonos for swimming, sunbathing, and water sports. If visiting the sandy Mykonos beaches is on your wish list, then this is the ideal season to travel to Mykonos.
See and experience things with a low budget – The time between July and early September is considered a high season, which comes with skyrocketed prices on everything from accommodation and dining to shopping and transportation. The shoulder season, which refers to the months of April, May, and October is the best time to visit Mykonos for more cost-effective holidays. Nevertheless, you will need to sacrifice your need for partying, though, as there is significantly less going on here compared to the high tourist season.
Live a VIP lifestyle – The island is the liveliest in the summertime, especially from late June to late August. You will find a plethora of luxury Mykonos hotels, exclusive mansions, and elegant villas to stay, as well as lots of private parties, agencies offering concierge services that provide all comforts for royal holidays (i.e., private helicopter rides, catamaran cruises, and personalized Mykonos tours), and many more.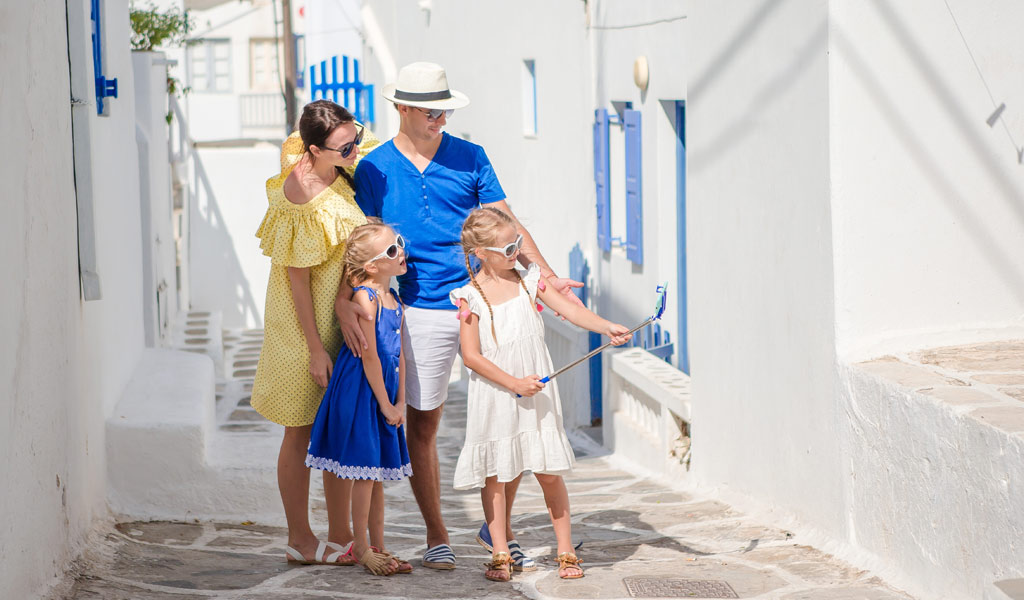 Have a great family time – If you are more focused on sharing unforgettable memories with the children, chances are you will like Mykonos when the tourist season is not yet high. From early June until mid-July, the weather is excellent for swimming and all things kids love to do on the beach; the island is busy but not too busy; all the Mykonos family hotels are operating and offering interesting family packages, the restaurants, taverns, clubs, and bars are also in set-go mode. As for transportation, there are daily fairies from Athens to Mykonos and from Mykonos to the nearby islands of Santorini, Paros, Naxos, and the other Cyclades.
Throw myself to fantastic gay experiences – Mykonos is generally one of the most gay-friendly Mediterranean islands with an abundance of shores perfect for gay couples. That being said, the majority of gay events take place between late August and early September. However, any time is the best time to visit Mykonos to share some romance with your partner or join world-renowned gay festivals.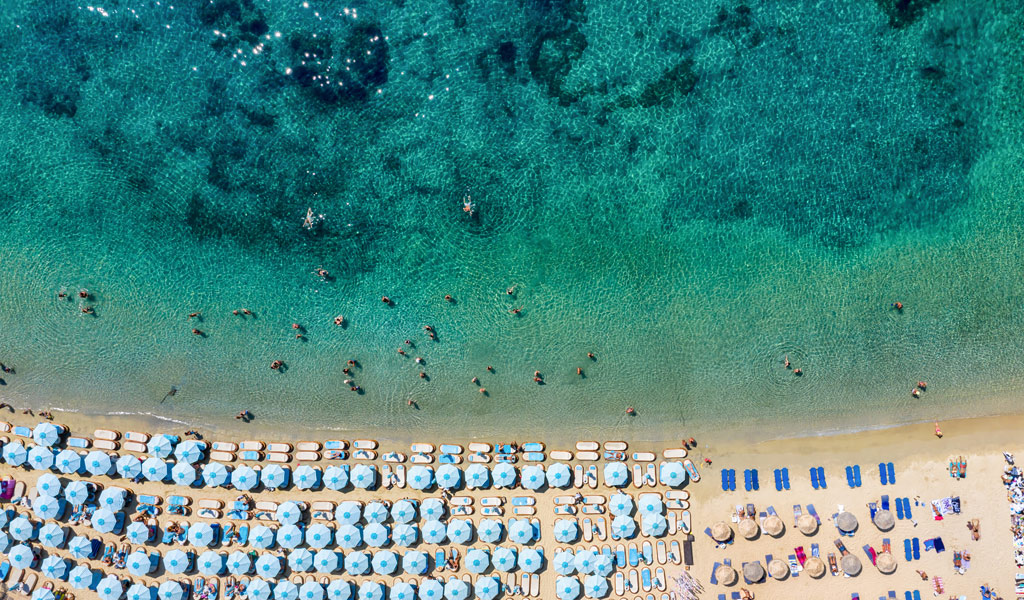 In general, though, avoid coming to Mykonos in November as it is an off-season, with lots of windy days and nights, significant rainfall, cool weather, and cold seas, even for tourists from northern Europe and Scandinavian countries! Best bet? Mykonos in April (also Mykonos in May) is a delight if you fancy the idea of going sightseeing and being nearly all by yourself. For the full range of the unique Mykonos allure, do come in the summertime – Mykonos in July and August is not to be missed!